Last-minute.cz vs Holiday.cz:
LAST MINUTE

and

Holiday

domains comparison

This in-depth comparison of last-minute.cz and holiday.cz might explain which of these two domains is more popular and has better web stats. Comparing LAST MINUTE vs Holiday may also be of use if you are interested in such closely related search terms as last minute or cancellation holidays.

Last updated: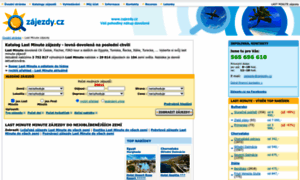 | Rating | |
| --- | --- |
| Status | Online |
| Latest check | 21 days ago |
| Domain age | 18 years old |
Domain and Server data

IP address

81.95.100.208

Hoster
ACTIVE 24 network
Server
Nginx
Owner
Petr Václav Zájezdy.cz online, spol. s r.o.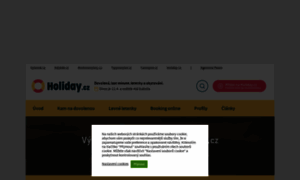 | Rating | |
| --- | --- |
| Status | Online |
| Latest check | 21 days ago |
| Domain age | 25 years old |
Domain and Server data

IP address

78.24.14.37

Hoster
shared network for our customers
Server
Apache HTTP Server
Technology
WordPress
Owner
josef jarmara
Ranks & Geography
Global Rank

Google PR5

4

Rank in Czech Republic22 069

Yandex CY-

-
Top countries % of search traffic
Top keywords % of search traffic
| | |
| --- | --- |
| last minute | 18.04% |
| super last minute | 6.49% |
| last minute zájezdy | 4.07% |
| zakynthos last minute | 4.02% |
Top countries % of search traffic
Top keywords % of search traffic
| | |
| --- | --- |
| holiday | 58.04% |
| eholiday | 31.69% |
| holidays | 6.47% |
| e-holiday | 2.24% |
| holiday info | 0.59% |
Audience & social engagement